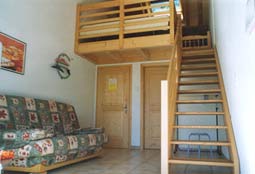 There are 3 maisonette rooms in the modern natural wood building. Each room has a gallery where the beds are to be found. Shower and WC are also integrated in the room. In the lower part of the room there is a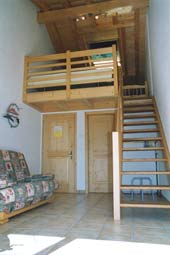 sofa and a direct way out on to the terrace with tables and chairs.

These rooms are intended for 3 - 4 people but are, of course, also available as double or single rooms.